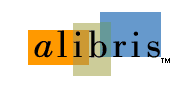 More than 150 million used, new, and out-of-print books!
Alibris is temporarily unavailable
We apologize for the inconvenience. We are upgrading systems to make it even easier for you to find books, music, and movies. Our site will return shortly.
If you need assistance or have questions about an order you've placed, please e-mail Customer Service.
Thank you for your patience!